CRUISE DESTINATIONS
- Komodo National & Marine Park
- Alor
- Forgotten Islands
- Raja Ampat
- Halmahera
- Banda & Misool
- Togian itinerary
- Sea Snake Adventure Tour

CRUISE ITINERARIES
Amira doesn't offer any set itineraries! Amira informs, that the cruise and dive itineraries depend on many, many factors like local weather, currents and diving conditions and where other boats are diving.!
It is always up to CRUISE DIRECTOR upon embarkation date to decide, which route AMIRA will sail and which dive sites will be finally visited. Particular attention is placed on diving the correct sites at the most suitable times to ensure optimum conditions, in accordance with the preferences of our guests and the whole group!
Please ask for more details on your choosen cruise!
MSV AMIRA – FACTSHEET
PASSPORT and VISA UPON ARRIVAL:
Passports must be valid at least 6 MORE months, after arrival in INDONESIA.
Most Western passport holders receive a 30 day Tourist Visa-on-arrival, which is now free for most countries.
Domestic & International flight departure taxes:
Most international tickets include the International Departure Tax. The domestic departure taxes are also now usually included in your eticket price – as of summer 2016
BAGGAGE allowances on domestic flights:
The allowances vary from destination to destination and also according to AIRLINE. Most Airlines allow 20 kg / 44 lbs. plus one carry-on bag of 6-7 kg's. Some smaller airlines offer only 10 kg free - but as we are often sailing in very remote locations, we often have to book them.
Excess baggage is approx. US$ 1-3 per kilo – up to airline
Please note, that most airlines do not accept credit card to pay any excess in weight.
Currency to bring to Indonesia, AMIRA and Credit Card INFO:
Best currency to bring would be US$ or EURO (notes must be clean, not torn and should be newer bills). However, all foreign currency is accepted at money changers and banks.
Most tourist destinations have credit card machines available in hotels and restaurants. Many ATM machines are located in Airports, Tourist areas and near Hotels.
After your dive trip on AMIRA, you may pay for any extra purchases, as souvenirs, rental equipment either with your credit card (MC or VISA) or cash in (IDR) INDONESIAN RUPIAH.
Only crew gratitude can be paid with other currencies.
A service charge fee will be added, if paying with Credit Card.
Internet /SAT phone:
Amira wants our guests to unwind and have a relaxing dive holiday, enjoying the diving, nature, the culture and the locals. Reason, we have no internet onboard. While near Ports, some WIFI might be available. We do have a SAT phone onboard for emergency calls for a fee.
Electricity and prongs:
Indonesian electricity is 200 V – same on AMIRA! The plugs are 2 round prongs (same as in EUROPE).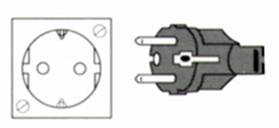 We do have some adapters aboard.
Mosquitoes:
First of all, I would not recommend taking any malaria medicine.
MAYBE bring some in a med pack – but only for emergency.
When sailing and being ON the boat - there are usually no mosquitoes. The "biting time" would be ~~5:30 - 7:00 PM- and ONLY, if we are near land - so just come prepared!
You may want to wear clothes /dresses which are light, lose fitting and have longer sleeves and /or long pants.
I would recommend to bring a bottle of insect repellent for land trips or if the ship is closer to land, as they might come aboard then at sunset time.
I would also NOT recommend taking any drugs as LARIAM- which is very, very strong. It causes many side effects as stomach cramps, fullness, headaches, and dizziness! IF you want to do prophylaxes – then Doxycycline would be the drug of choice - they need to be taken for a long period of time, starting 2 weeks before trip!
WE can only recommend - as this is a personal choice. Maybe consult a tropical Institute or doctor - before making up own mind!!
Land Visits:
Amira might offer some land trips - as visiting Local villages, Islands, waterfalls and beaches.
This will be decided by Cruise director and in accordance with the wishes of our guests on board - at time of each embarkation.
Sailing & Diving itinerary:
The sailing and diving itinerary for each trip is depending on many, many factors as local weather, currents and diving conditions, where other boats are diving. It is always up to CRUISE DIRECTOR upon embarkation date to decide, which route AMIRA will sail and which dive sites to visit. Particular attention is placed on diving the correct sites at the most suitable times to ensure optimum conditions, in accordance with the preferences of our guests and the whole group – and subject to change.
Usually we offer 3-4 dives a day (incl. a night dive). Some of the cruises (as Misool & Triton Bay, Jewels of Indonesia, and Cenderawasih Bay etc.) have one major long distance crossing – when 3 or 4 dives might not be possible
We always try to sail the major crossings at nighttime, but sometimes, we still need to cover further distance to get to new location. It is also up to weather and currents etc.
Be certain, that our cruise director and captain will do their very best to coordinate each day minimum sailing - to be the most advantageous to all our guests and divers!
Tank sizes and valves:
Amira has 12 liter (80cl) ALU tanks (no fee) plus a few 15 l (100cl) tanks (for a fee) avail for our Divers.
Please reserve 15 l tanks ahead of arrival, when booking your trip. 15 l tanks can also be pre paid. AMIRA has 4 zodiacs/ dinghies with ladders
DIN/INT:
Amira tanks are fitted with an AMSCUD Valve – which has both (DIN und INT). No need for an adapter.
NITROX:
NITROX use can be booked at time of reservation – and pre paid. Nitrox use can also be requested at time of embarkation and paid at end of trip.
REEF HOOKS:
Reef hooks may come in handy, if strong currents. You may bring them – or purchase them onboard. It is forbidden to dive with gloves in Indonesian National Parks
Laundry: Amira housekeeping offers a laundry service for a fee per item.
WATER TEMPERATURES & CURRENTS:
Water temperatures vary in all regions of the Indonesian Archipelago. Most of the time, the water temps are ~~ 28-30C /82-86F – but e.g. around SOUTHERN ALOR and SOUTHERN KOMODO - they can be as low as 19- 25 C / 66- 77 F. Please check website on water temperatures, where your dive cruise is being conducted. Please also note that in some regions we may encounter strong currents at some of the dive sites. Our DIVE TEAM will check currents, before going out with the group for every dive site. AMIRA's good dive organization is accomplished by our Cruise directors' experience and our amazing dive guides with their local knowledge. Everyone onboard should follow their advice.
Dive and Travel Insurances:
We strongly recommend getting Dive and Travel Insurances – as e.g. DAN, Aquamed – Worlds Nomad Travel Insurance etc...
Towels, Shampoo, Shower gel in cabins and cubby holes on dive deck:
Amira provides cabin towels, plus colored leisure/ dive towels for your convenience onboard.
Guests /divers will have their own cubby hole at the dive deck to store 'things'!
All AMIRA cabins are equipped with individual AIRCON units, mini safe, fan - plus en suite bathroom. We supply SHOWERGEL, SHAMPOO and toilet paper for our guest's convenience.
Hair dryers are available – please ask Housekeeping.
Medicine onboard:
We carry FIRST AID KITS plus a variety of medicine onboard: as e.g. Aspirin, antibiotics, eye and ear drops, Betadine, tape and gauge. AMIRA also has excellent medical equipment, which (among other items) includes: emergency medical supply (only to be used by trained medical professionals - e.g. artificial respiration material, de-fibrillator, intravenous medications and suture material.
Drinking water:
With the help of our two water desalination equipment machines, we can produce more than adequate amounts of fresh water for normal use on board. Nevertheless we ask you to be respectful of this precious resource.
We also produce our own drinking water with the help of our desalination equipment. Thanks to the use of special filters, our water quality is very high.
Because we are in a hot, tropical climate we would like to urge you to drink a lot of water (at least 2-3 liters a day). This will help balance the loss of water experienced in a tropical climate and the dehydration which occurs during diving. Bottled water can be purchased.
Breakfast, lunch and dinner:
There is an early breakfast before 1st dive (as toast, cereal etc.) - then a 2nd 'hot' breakfast after the 1st dive ('made to order eggs ', pancakes, Indonesian MEE GORENG etc.)
After 2nd dive, lunch is being served around 1 PM (buffet)
Dinner (sometimes buffet or set 4 courses served meal) is either before or after dusk / night dive. Snacks and fruits are available all day.
Amira can also cater to vegetarian ad vegan diets. Please advice ahead of trip, when filling out your GUEST BOOKING FORM.
Beverages - Espresso and Alcohol sales onboard:
Many drinks onboard are free. Only beverages in cans, containers and/or bottles and Coffee from the Espresso machine are payable.
Amira further sells beer in cans (0.3l) and wine from Australia and Chile. We also have a good supply on Vodka, Rum and Gin aboard to prepare long drinks.
What about your favourite western foods?
Sailing so remote, it is often not possible to purchase many of your 'home country's' favourite foods. While we try to offer some of those western foods onboard, please do understand that Indonesia, being a Muslim country – often restricts us in buying certain items. Also, due to some of our crew being Muslim and our respect for their religion, we do not serve PORK products onboard.
So 'pork' out before you'll come to Indonesia and aboard AMIRA!
Nevertheless ... - we will serve you various and amazing food! Asian and International favorites - and PLENTY! You will gain weight!
Paying for onboard purchases:
ALL ONBOARD purchases have to be paid in either INDONESIAN RUPIAH or with Credit Card (VISA and MC only) due to new Indonesian law, effective 1 July 2015.
ONLY Crew gratuity can be paid with foreign currency.
CONTACT INFO for AMIRA team - INDONESIA (++62) and THAILAND
Cruise Director and part owner Bruno Hopff: mobile ++62 (0)81340891257
Bruno's wife Fika ++62 (0)813 40389726
Emergency only: AMIRA SAT phone ++62 (0)86811705340
Amira Guest & Agent relations:
Gabrielle in Thailand moble number++66 (0)949 657 341 : WHATS APP free SMS
Or Skype: gabrielle.villarino
MSV AMIRA > Services & fees included:
• Transfers to and from the airport or hotel at the location of the respective port of embarkation - and to and from the ship MSV AMIRA
• Accommodation on board in double bed or twin bed cabin with shower, toilet and AC.
• All-inclusive board services including on board beverages (exclusive all beverages in cans, containers & bottles)
• Up to 4 accompanied dives per day (including one dawn or night dive, if location is suitable). As a general rule, there is no diving on arrival and departure day. Missed dives do not result in a reimbursement claim.
• Multilingual travel guides on board
• All offered land excursions
• Use of ENOS (Electronic Rescue and Locating System)
MSV AMIRA > Services & fees excluded:
• Fuel surcharge according to trip length (N/A for Komodo region)
• Port Clearance & Harbour tax according to region and Port
• National Marine park fees
• All beverages in cans, containers and bottles
• Spirits and other alcoholic beverages as Beer and Wine
• Diving lessons
• Dive rental equipment
• NITROX use / 15 l tank
• Fills and supplies for re-breather diving or re-breather courses
• Purchase of merchandise or souvenirs on board
• Crew gratuities (recommended is approx. 20-25 Euro per day per guest).
• Cost for overweight luggage (international and national flights)
• VISA upon arrival (currently free for most Western countries citizens)
• Indonesia's International and domestic Airport Tax is usually included now.
•Dive and Travel - trip insurances (as DAN and travel guard) and/or Medical Insurance.
• Other payable items and services aboard MSV Amira, while on the dive cruise.
Note: All FEES & SURCHARGES are subject to change and have to be paid at the time of reservation and before the start of trip.